Taking photos is a fun way to show how creative you are. We've all taken pictures at some point, whether it was with a DSLR or just a phone. But if you know how to do it right, it can be fun and lead to many different kinds of jobs.
We've put together a list of some online photography and video editing courses that can help you improve your skills or even start a business, whether you're a beginner or an intermediate photographer.
1. Video Production Masterclass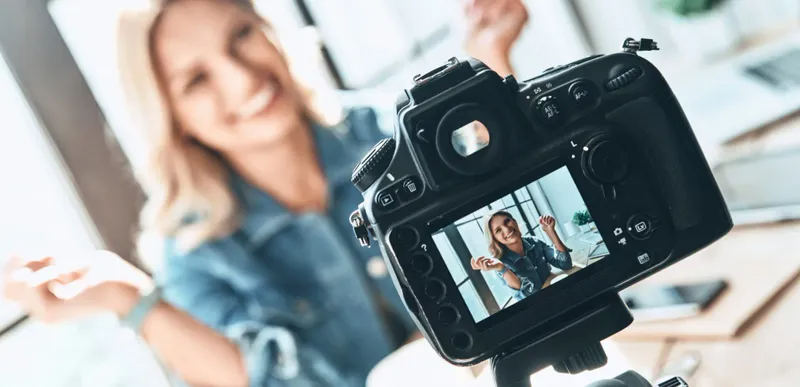 You can make great videos no matter how fancy your camera is or what kind of gear you use. Even if you only have a smartphone, you can make better and more interesting videos if you know the basics of what makes a good video. The goal of this course is to help all aspiring filmmakers around the world, whether they have never made a movie before or know a little bit about how to make one.
In the advanced sections, you'll learn everything you need to know to make wedding films and documentaries like a pro. This course will teach you everything you need to know to make great videos, whether you want to make YouTube videos, short films, or long movies for Netflix.
Features of the course:
Make amazing videos from beginning to end.
Make sure you use the right tools to make your video.
Beautiful videos can be made with any camera.
You can record professional sound with a number of different microphones.
You can make your video look more professional by adding lighting.
Use new and clean ways to edit videos that are interesting.
2. The Complete Video Production Bootcamp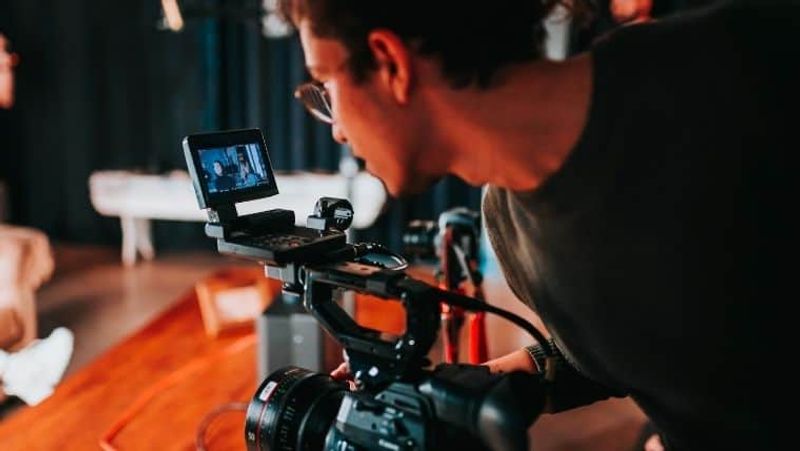 This online video production class will teach you how to make great videos with a smartphone, webcam, DSLR, mirrorless, or professional camera. This course will teach you how to make professional videos, whether you are a YouTuber, blogger, vlogger, business owner, aspiring filmmaker, or someone who just wants to make videos. If you really want to become a professional video editor, this is the best course on Udemy that you can take.
There are a lot of tutorials and courses that focus on specific cameras or styles, but it's hard to find a comprehensive course like this one, which covers everything from how to come up with great video ideas to how to make videos, edit them, and share them with a large online audience.
Features of the course:
For your first video, you'll know what gear we recommend.
You'll know how to pick the best story for the video you want to make.
You'll know how to make great videos with any camera.
You'll know how to record better sound with different microphones.
You already have the tools you need to make professional videos.
You'll know how to set up basic video lights, such as using natural light.
3. iPhone Photography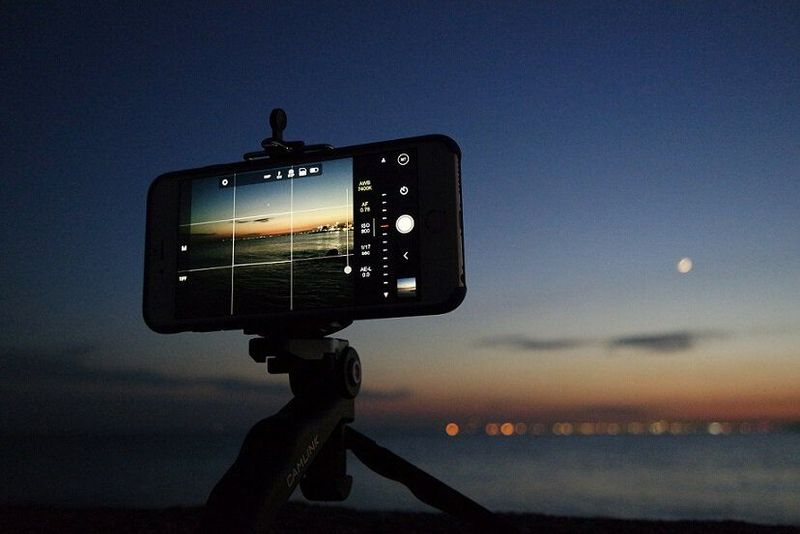 This online photography class will teach you everything you need to know to become a professional digital photographer with just an iPhone or a similar smartphone. It's meant to keep you interested and help you improve your photography skills so you can move on to the next level.
The person who made the course said that the most important rule in photography is "10% gear, 90% knowledge." So, you can take great pictures of almost anything if you know HOW to be a good photographer and what to look for. This course is for people who have little or no experience with photography but want to learn how to take good photos without buying a lot of expensive equipment.
Features of the course:
How to properly light your subjects by using the light around them
How to edit photos on your iPhone like a pro with the free Lightroom app.
How to take beautiful photos by using shot composition.
How to change your iPhone camera's settings so you can take the best pictures.
How to give your photos more depth
How and why the best photographers tell stories with pictures.
4. Cinematography Masterclass: The Complete Videography Guide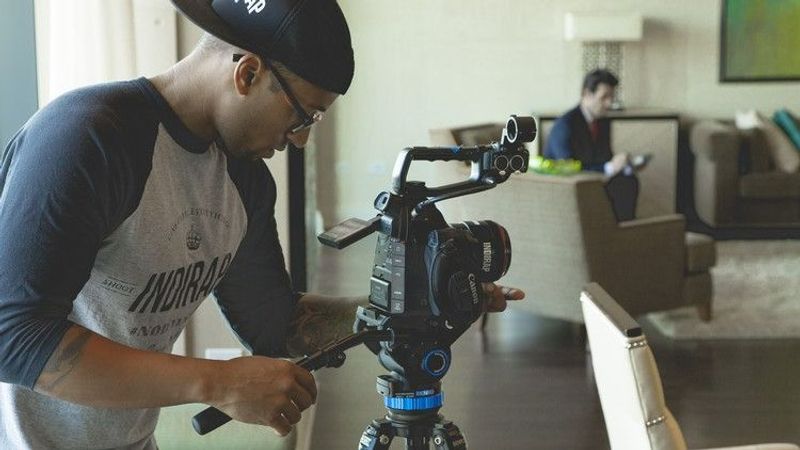 This course is probably the place to go if you want your videos to look better, be easy to share, be interesting to watch, and be impressive. You'll start by going with the instructor to a high-end client shoot to see how the video production process really works. This is probably the best videography class for you out of all the ones that are out there. This course's lessons are full of important basics and ideas about making movies that will be built on in the rest of the course.
The teachers will show you how to set up and choose the best way to shoot your video. You will also learn the main things you need to do to make a project look more cinematic and cool.
Features of the course:
Learn the basic rules of video that you can use in all of your future projects.
Get the confidence you need to make videos from scratch for social media, for clients, or for your own projects.
You'll have a step-by-step plan for making videos that look and sound great.
Find out how to get people to share, like, comment on, and interact with your videos.
Learn as well as you would in film school how to make a shot list, light, frame, shoot, and record audio.
5. Photography Masterclass: A Guide to Photography from A to Z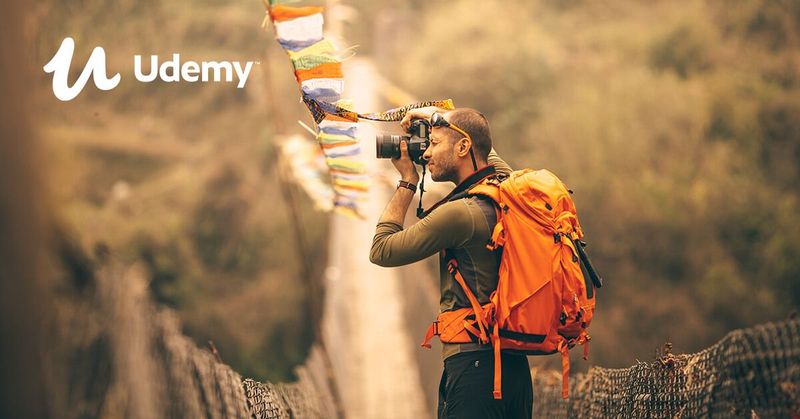 Even if you don't know much about photography, this class will teach you everything you need to know. This will help you make pictures that will make you stand out. There are a lot of digital photography courses that teach specific styles or how to use equipment, but it's hard to find one like this one, which is for both beginners and more experienced photographers.
This course is for photographers of all skill levels who want to get better, take better pictures, and make money with their photos. People who use DSLR or mirrorless cameras will like it the most. This course will give you everything you need to take your photography skills to the next level, no matter how much you already know or what kind of camera you use.
Features of the course:
Find out how cameras work and what you need in order to use one.
Learn how to use your camera and how to shoot in manual mode.
No matter how much money you have, you should know what you should buy.
Follow our examples of how we shoot in the real world to see how we do it.
You can take better photos if you use the right settings, composition, and lighting.