We're going to talk to you today about Google Adsense. Actually, millions of individuals all around the world use this platform to monetize their websites and blogs.
If you're planning to create a website, start a blog, or create a YouTube channel, you should be familiar with Google Adsense.
What is Google Adsense?
You can make money by posting advertisements on your website, blog, or YouTube videos using the Google company's Adsense platform.
Google displays ads that are relevant to your site's audience and content. You are compensated each time someone clicks on one of these adverts.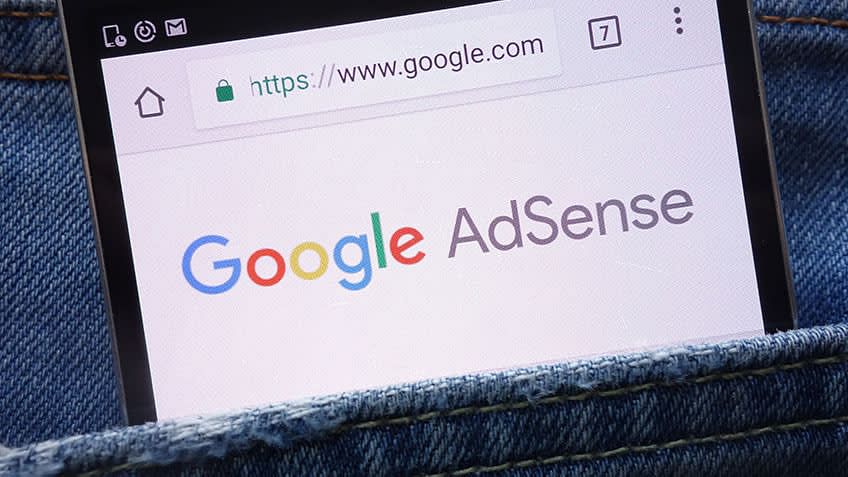 What are Google Adsense's advantages?
On the internet, there are numerous advertising platforms through which one might profit. Yet there are many reasons why the majority of individuals exclusively use Adsense, including:
It is a platform owned by Google, which is a well-known company.
For publishers, it is totally free.
Both advertisers and publications benefit from the system's security and transparency.
Adsense offers a wide variety of forms, including text, image, video, and advertising in various sizes.
2 million people use Adsense, according to Google. It demonstrates that the platform is dependable.
What is necessary to open an Adsense account?
You need a few items before you can open an Adsense account, including:
Gmail or a Google account is required.
a blog or website is required
Keep the following in mind when creating Adsense for a blog or website:
Google has long valued high-quality content.
Your blog should have a sufficient amount of content. At least 20 high-quality articles should be written at first.
Should not have any illegal material in it.
Content needs to be original and distinctive. You shouldn't copy content from anywhere.
It's important to produce material in accordance with Google's Publisher Policy.
How can I register for a Google Adsense account?
Step 1st: First, visit the Google Adsense page.
2nd Step: Click Sign in and log in if you have a Google or Gmail account. To sign up if you don't already, click the Sign Up Now option.
Step 3rd: Type in your website address and email address.
4th Step: Choose the option of "Yes" or "No" With that email address, you can find useful AdSense information.
Step 5th: press the Save And Proceed button.
6th Step: Read and agree to the Terms & Conditions in step six.
Step 7th: Click the Adsense Continue button. Your account with Adsense has now been established. You then complete the form by providing the required information and your payment address.
After setting up an account, Google will send you an email with information on whether or not your website has been approved.
You must place ad codes on your website where you want to display adverts after receiving approval. You can either use Auto advertising or select the sort of advertisement you wish to display.
There is no need to be concerned if we do not frequently receive Adsense approval. Also, the reason for the rejection is provided to you so that you can revise your website and reapply.
What is the process for Google AdSense?
In this era of digital marketing, both small and large businesses are investing more money in online advertising. Google Adsense uses their adverts and displays them on blogs, websites, and other places that are relevant to Adsense.
These advertising firms are referred to as advertisers in this context, while those that display adverts are referred to as publishers. Adsense collects payment from these advertisers for the display of their ads and distributes a portion of that payment (about 68%) to publishers.
How does Adsense pay its users?
Google Adsense releases payments on the 21st of each month. To be eligible for this, your Adsense account must have a minimum balance of $100. Your money is wire deposited to your bank account right away. Usually, it takes 5 to 15 days to get the money credited to the account.
You can provide information to Google's support team using a form if the money does not appear in your account within 15 days so that it can be tracked.
Some key terms relating to Adsense
Adsense gives you access to a wide variety of phrases and words. Your Adsense earnings are calculated using these.
These key words that pertain to Adsense include some of the following:
Impressions: An impression determines how many times an advertisement loads on a user's device.
Cost Per Click (CPC): When someone clicks on an advertisement, money is exchanged. The CPC metric displays your revenue per click. The advertisers choose how much CPC to charge.
Page CTR: It is tells you how many clicks you're getting in relation to page views. Page CTR is calculated as follows: clicks / page views.
Clickthrough rate (CTR): The clickthrough rate (CTR), which compares the number of clicks to Ad impressions, provides this information. CTR = Clicks / Impressions, or something similar, is how it is calculated.
Page RPM: Page RPM reveals how much money your page makes for every 1000 impressions. It follows a pattern like this: Page RPM is equal to 1000 times (Estimated earnings / Number of page views).
Conclusion:
A platform like Google Adsense allows you to generate a respectable revenue. You must build a quality website or blog to be approved by Adsense in order to accomplish this.