One of the most well-known mobile virtual network operators (MVNOs) is Mint Mobile. Their deals on T-Mobile's 5G and 4G LTE networks are very cheap. Mint is a great choice for people who want to save money on their cell phone plan because their service is reliable.
The Unlimited Data plan from Mint Mobile, which starts at just $30/month, is at the top of our list of the best deals. All of Mint's plans can be put in their own "best" group because they are so cheap and give you access to the best 5G network in the country. We think each plan might be best for you because of these reasons.
All plans let you use a mobile hotspot for free, but any data you use while connecting counts toward your monthly data limit.
Now you can choose from 4 of the best Mint Mobile Plans.
| | | | |
| --- | --- | --- | --- |
| Plan | Data | Best for | |
| Mint Mobile Unlimited Data Plan | Unlimited (40GB high-speed) | Unlimited data | $30/month |
| Mint Mobile 15GB Plan | 15GB full-speed | Above-average users | $20/month |
| Mint Mobile 5GB Plan | 5GB full-speed | Light to average users | $15/month |
| Mint Mobile 20GB Plan | 20GB full-speed | Heavy data users on a 12-month package | $25/month |
Mint Mobile Deal: All plans just $15
The best deal of the year on Mint Mobile is back, and GadgetsAudit is the only one who can get it early. For a short time only, all of Mint's 3-month plans are only $15/month, which is 50% off its Unlimited plan. You can talk, text, and use 5G internet as much as you want for three months if you pay $45 upfront.
Don't miss out on this deal; it's only available for a short time.
With Mint Mobile, you can get T-Mobile service for a lot less money. Our best Mint Mobile plan.
Our top pick for the best Mint Mobile plan is the Unlimited Data plan. For the first three months, this plan costs only $30 a month. After that, it costs $40 a month for the next three months. For $35 a month, the 6-month package is the best deal. For $30 a month, the 12-month plan is the best deal even longer.
The Mint Unlimited Data plan gives you a good 40GB of full-speed data every month, which is a pretty good amount. No need to worry if you go over this limit; you'll still be able to view the data, but it will take longer to load. Plus, if you have a phone that works with 5G, you'll be able to use the big T-Mobile 5G network.
Pros: The price is low, and you can use your phone as a hotspot for 10GB of internet, text, and talk.
Cons: Lacks entertainment features, streams 480p video, and doesn't give you a private hotspot allowance
If you don't need unlimited internet, Mint's 15GB/month plan saves you money and still lets you call and text as much as you want.
For the first three months, Mint Mobile's 15GB plan will only cost you $20 a month. After the trial time, the rates go up to $35/month for the 3-month package and $25/month for the 6-month package. The rates for the 12-month package stay the same at $20/month.
The average person uses 3–5GB of data on their phone each month, so this 15GB plan is best for people who use their phones a bit more than the average person. The 15GB plan might work well for you if you listen to Spotify in the car a lot but don't play Fortnite all the time.
Not sure what amount of info you need? Find out if 15GB is right for you by reading our guide on how to use your mobile data.
Pros: $20 a month gets you 15GB of high-speed data and unlimited talk and text.
Cons: No unlimited data and no set amount of time for mobile hotspots
The price of Mint's 5GB internet plan is also very low: $15 a month for the first three months. Once the starter time is over, you can keep the 5GB Mint plan for another 12 months at the same price, $20/month for six months, or $25/month for three more months.
Of all of Mint's plans, the 5GB plan is the smallest and least expensive. People who check their email, scroll through social media, and stream the odd video should be able to get by with 5GB of data. But there may be months when money is tight and you may need to use WiFi.
Pros: A very low price for unlimited talk and text
Cons: Only 5GB of data
Have a lot of needs but aren't ready for an endless plan? This deal fits your needs.
Let's be honest: this plan used to be the best choice for Mint users who used a lot of data, but the new Unlimited plan has pretty much made it useless. As an example, the 3-month renewal rate for the 20GB plan is $45/month, which is more than the 3-month renewal rate for the unlimited plan for some strange reason. In fact, the 20GB plan is only cheaper during the introductory time and when you renew it for 12 months. After 6 months, the rate is the same as the unlimited plan, which is $35/month. It's still only $5 less per month after that.
In conclusion, Mint's 20GB plan is only a good deal if you use a lot of data and plan to stay with the service for a long time. It also saves you $5 a month. We suggest that you choose Unlimited.
Pros: 15, GB of data a month, and free talk and text
Cons: Data is limited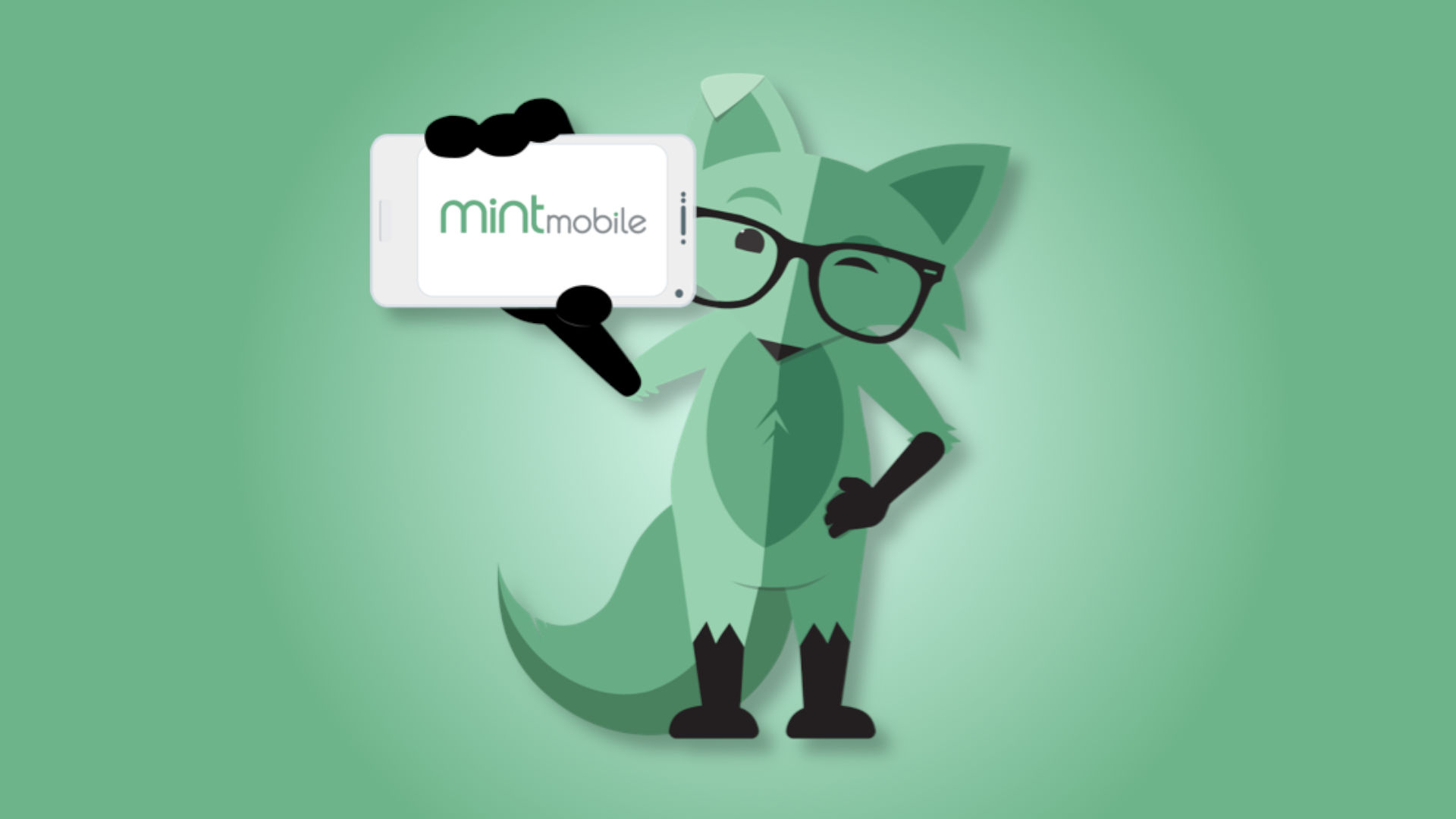 With its affordable prices and access to T-Mobile's best-in-class 5G network, Mint Mobile is already a great deal. However, its Modern Family Plan makes Mint even more cost-effective and compelling. Normally, to enjoy Mint's lowest prices, you'll need to pre-pay for 12 months of service (after the initial three-month promo pricing expires).
However, Mint Mobile's Modern Family Plan lets you take advantage of the carrier's cheapest prices for lines 2-5 while pre-paying in three-month increments. For instance, a one-line Unlimited plan with Mint normally sets you back $40/month for three months, or $120. But a family plan of two or more (maximum five) lines lowers that price to $30/line per month prepaid in three-month chunks. Since the size of your party and your specific data needs vary, it's tough to pick just one plan. Check out Mint's Modern Family Plan prices, and decide what tier fits your needs.
Pros: Pay for lines 2–5 in three-month chunks for as little as $15 a line a month.
Cons: A multi-month advance payment is needed.
How to Choose a Mint Mobile Cell Phone Plan
When getting a Mint Mobile cell phone plan, you should think about your wants, budget, and personal tastes. Here are some steps that will help you decide what to do:
First, decide how much you can spend on your cell phone plan. Mint Mobile is known for being cheap, so you should be able to find plans that fit any budget.
Look closely at how you use your phone right now. Think about things like how much data, talk time, and text messages you normally send and receive each month. These tips will help you pick a good plan.
Consider Your Data Needs:
For many smartphone users, data is very important. Figure out every month how much info you need. Mint Mobile has different internet plans, so pick one that fits how you use your phone.
Mint Mobile has deals that last for different amounts of time, usually 3, 6, or 12 months. Choose how long you are willing to stick to a plan. Plans that last longer often save you money.
Check the network's reach:
Check to see if Mint Mobile's network works well where you are. T-Mobile's network, which Mint Mobile uses, is known for having a lot of service. Their website has a map of where they serve.
Check out these international features:
Make sure that Mint Mobile has the service you need if you need to call and text people in other countries. One or more of Mint Mobile's plans usually come with international choices.
Look over any special deals:
Mint Mobile may run special deals or promotions from time to time, which can give you extra savings or benefits. Check their website often to see if they have any deals going on.
Think about multi-line discounts:
Check to see if Mint Mobile gives savings for adding more lines to your account if you want a family or multi-line plan. This could be a good choice for families who want to save money.
You can switch plans with Mint Mobile if you want to change during the term. To adjust for changes in usage, you can either improve or downgrade your plan.
Read reviews and comments from past customers to get an idea of how happy Mint Mobile's service is with its customers as a whole. This can tell you a lot about the quality of what they're selling.
Talk to customer service:
Get in touch with Mint Mobile's customer service if you have any special questions or concerns. They can give you thorough information and answer any questions you may have.
Sign Up and Activate Your Plan:
After making up your mind, go to the Mint Mobile website, pick a plan, and finish the sign-up process. Make sure you follow the steps to start your new plan and, if necessary, move your old phone number to the new one.
Conclusion:
To pick the right Mint Mobile cell phone plan for you, you need to find the best mix between price, features, and coverage. You can choose the best plan for you by following these steps and giving careful thought to how you will use it and what you like.
FAQs
1. Does Mint Mobile offer family plans?
Yes! Mint Mobile family offers its Modern Family Plans which get you the carrier's lowest prices for lines 2-5 with pre-payments in three-month increments versus the usual 12-month bulk pre-payment with a single line. Additionally, Mint Family lets you manage up to five different plans from one convenient spot for multi-line monitoring.
Q2. What is the Mint Mobile network provider?
Mint Mobile covers its customers with 5G and 4G LTE by using the network of the big carrier T-Mobile. T-Mobile has strong 4G LTE and 5G networks. Mint Mobile's service is the same as T-Mobile's, but there is one small difference. During times of high usage, Mint Mobile users' internet speeds may slow down. To put it another way, you might suddenly find it hard to check Twitter while you're in a busy grocery store. The T-Mobile network will give priority to its own customers over Mint Mobile users when there are a lot of people on it at the same time.
Q3.

How do I switch to Mint Mobile?
First, make sure you're not locked into a deal with your current cell phone provider. Then, you can switch to Mint Mobile. Today, most companies don't make you sign a contract for a data plan. However, you may be on a payment plan for your cell phone that is tied to a contract. If you want to switch companies but still owe money on your device, you'll have to pay off the whole thing first.
You can now get a Mint Mobile cell phone plan since you are no longer tied to a cable company. To start your Mint service, Mint Mobile will give you a 3-1 SIM Card Kit that you can put into your phone. Setting up your Mint Mobile phone shouldn't take more than a few minutes.
Q4. Is Mint Mobile cheap?
Mint Mobile currently offers the cheapest unlimited plan in the wireless world. If you're looking for a cheap unlimited plan, Mint Mobile is as good as it gets right now. Check out our Mint Mobile review to find out how Mint Mobile compares to the major providers and other MVNO carriers.
Q5. What is the least expensive Mint Mobile plan?
The cheapest plan from Mint Mobile is its $15/month 5GB internet plan. With 5GB of data, you can talk and text as much as you want at speeds up to 5G and 4G LTE.