Cell phones have come a long way since they were first made. Phones have changed the way we live our daily lives. They used to only be used for making calls and sharing messages, but now they can take high-resolution pictures and even have the processing power of a basic laptop. They are the most used devices in the world right now, and the mobile business has grown very quickly.
The mobile phone business used to only have a few manufacturers, but now there are a lot of them. New companies are constantly entering the market and giving customers new and different options. This has caused more phones to be made, but it has also made the market too crowded with too many choices. This is tough for customers because they don't know how to get around the market.
We are here to help, though. These are the Top 10 Mobile Brands in the World in 2023. They will help you choose your next phone.
1. Samsung
Samsung has been on the cutting edge of smartphone development for the past ten years, always pushing the limits of what is possible. Samsung seems to be good at everything, from making the best smartphone pictures to making phones that look great. There was a 26.1 market share for Samsung in the first quarter of 2023. This shows how well the company has been doing.
Samsung smartphones are known for more than just their powerful hardware. The company is also known for its unique software solutions, incredibly user-friendly interfaces, and best-in-class displays. For a while, Apple even made Samsung the official supplier of iPhone displays.
At the moment, the Samsung S23 Ultra is the company's most high-end cell phone. The phone has a beautiful, thick 6.8-inch AMOLED screen that runs at 120Hz. It also has a powerful Qualcomm Snapdragon 8 Gen 2 CPU and 256GB, 512GB, or 1TB of built-in storage, which is more than you will ever need. The Samsung Galaxy S23 Ultra also has a 200MP camera that can take beautiful pictures even when there isn't much light.
Samsung also makes the S23 and S23+, the Galaxy Z Fold4 and Z Flip4, and the Galaxy A54, A34, and M14, which are less expensive but still very popular.

2. Apple
Anyone who knows about Apple knows about it. Apple has always made high-quality goods, and the iPhone is no different. The iPhone hasn't changed much in terms of how it looks over the last few years, but the user experience has gotten ten times better. Apple's iPhones are some of the most simple and easy to use phones on the market. They have great cameras and are very powerful, and Apple keeps changing the user experience and UI. Their UI is clean and responsive, which makes the experience more immersive. Also, their phones are built to last; some people are still using iPhones from a few years ago without any performance problems.
Apple has been working on other goods to make the Apple3 environment better as a whole. Products like the Apple Watch correctly track your health and can also be used for entertainment, and the AirPods have some of the best sound quality in their class. Users have better experiences with them because they work well with MacBooks and iMacs. This is one reason why the brand is so popular.
With a 30% world market share at the end of Q2 2023, the iPhone 14 gave Apple back its title as market leader. The new iPhone line includes the 14 and 14 Plus, the 14 Pro, and the 14 Pro Max. Each model has a little something extra, like more computer power or better cameras. Apple also released the new Apple Watch and Apple Watch Ultra at the same time as the iPhone 14.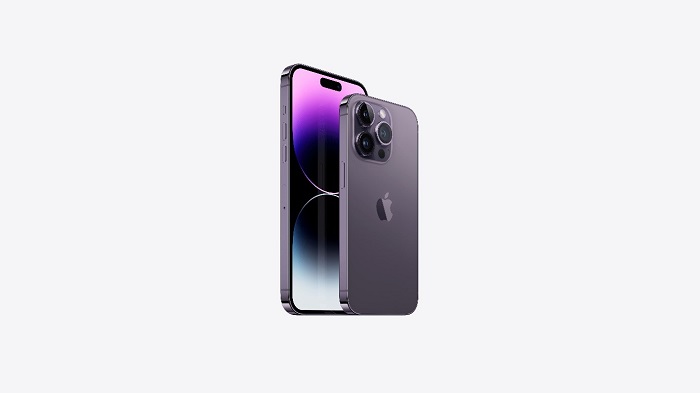 3. Xiaomi
As soon as Xiamoi entered a market that was already full, it became famous because it fought at a price point when big stores were only trying to sell the next most expensive phone. It has about 12% of the smartphone market, making it the third most popular name in the world. People know the company for making great smartphones that don't cost a lot of money. Xiaomi also has a strong online footprint, which helps it go up against the bigger brands, especially in South-East Asia.
Xiaomi has also been competing with Apple and Samsung. Xiaomi is a company to keep an eye on because their phones are reasonably priced and they make good phones without skimping on important things like speed and battery life. Not long ago, they also launched their own line of high-end smartphones to directly compete with the bigger groups. If you compare its specs to those of Samsung's S23 Ultra, the Xiaomi 12 Ultra is the most powerful phone Xiaomi makes. One of the most powerful processors on the market is inside the 12 Ultra. It's called the Qualcomm Snapdragon 8+ Gen 1. It also has a 4.800mAh battery that can be charged quickly with 120W, a 6.73-inch AMOLED screen with a refresh rate of 120Hz, and a triple-lens rear camera system with a 50MP main sensor.
This company also makes the Xiaomi 12 Ultra, the Xiaomi 12 Pro, the Xiaomi 12, the Note 11, and the Poco X3 Pro.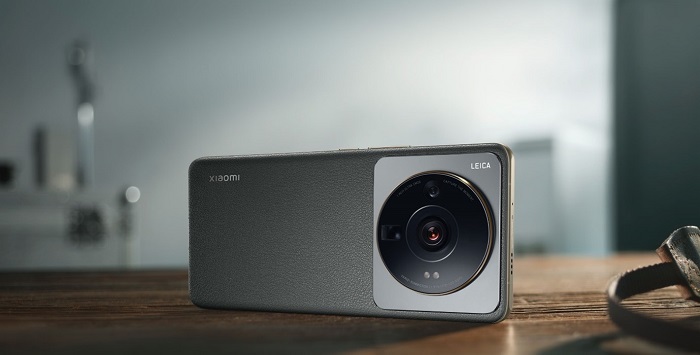 4. Oppo
OPO is the fourth most popular smartphone name in the world, with a 6% share of the market. People know the company for making stylish and well-thought-out gadgets. Oppo also has a strong marketing presence that helps people know about its company. Oppo not only makes well-designed smartphones, but it has also been working with athletes and celebrities to boost its brand awareness. This approach has worked, especially in the Indian market.
Oppo also makes phones that are very cheap without sacrificing too much in terms of speed or build quality. Oppo smartphones are usually priced fairly, which means that a bigger range of people can afford to buy them. Thus, the business has grown its market share and turned into one of the world's top smartphone names.
At the moment, the Oppo Find X5 Pro is the top-of-the-line model that is competing with Apple and Samsung. The Find X5 Pro costs a lot when it first comes out in February 2023, at $1099. But the long list of features that come with it more than makes up for the high price. With a 6.7-inch AMOLED screen and a frame rate of 120Hz, it has a powerful Snapdragon 8 Gen 1 processor. The back has three cameras: a 50MP main sensor, a 50MP ultrawide sensor, and a 13MP telephoto sensor. It also has a 5000mAh battery and can be charged quickly with 80W.
Oppo also has the Oppo Ren 8 Pro 5G, Oppo F21 Pro 5G, Oppo A78 5G, and Oppo A57, which are all very popular models.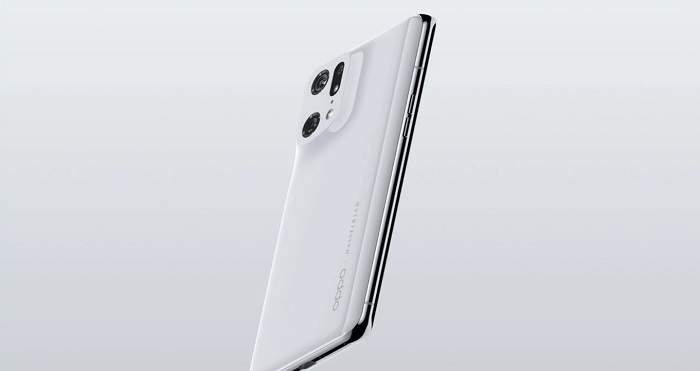 5. Vivo
It has a 5% share of the global smartphone market, making it the fifth most popular name in the world. The business is famous for making good smartphones that are also cheap. There is also a lot of Vivo internet, which helps the company reach more people. In the past few years, the Chinese smartphone name has become more well-known. The company puts a lot of effort into design and new ideas. Its goods are renowned for their sleek looks and powerful features. Vivo also has a lot of different smartphones for people with different incomes and needs. This has helped it get a lot of customers and break into the already crowded global smartphone market.
At the moment, the Vivo X80 Pro is their most advanced and best phone of 2023. It came out in March and costs $1,199. The X80 Pro is a great phone to use. It has a powerful Snapdragon 8 Gen 1 processor, a 6.78-inch AMOLED screen with a refresh rate of 120Hz, and a quad-camera system on the back with a 50MP main sensor, a 48MP ultrawide sensor, a 12MP portrait sensor, and an 8MP periscope zoom sensor. Also, it has a 4,500mAh battery and allows 80W fast charging, so it doesn't take long to get a full charge for the day. In today's fast-paced world, you also need a phone that can keep up and charge quickly. The Vivo X80 Pro does a great job in almost every way.
Some of Vivo's other best-selling phones in 2023 are the X80, X70 Pro, V23 5G, and V75 5G. All of them offer phones at prices that are just right for people of all income levels to appeal to different groups of people. Besides having reasonable prices, Vivo also makes sure that their smartphones have all the newest features so that their customers don't end up buying old phones, even if they are cheaper.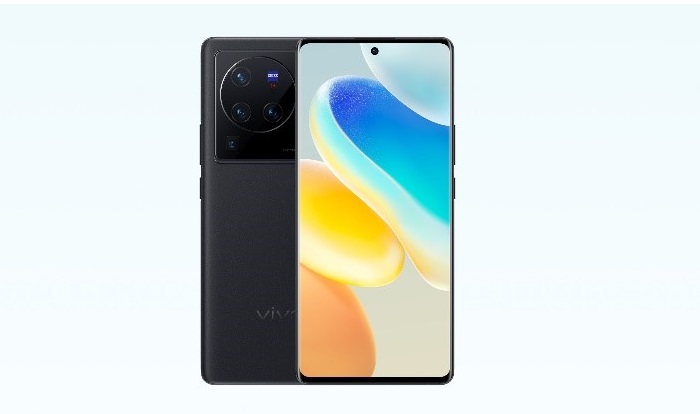 6. Huawei
Huawei is the sixth most popular smartphone brand in the world, with a market share of just over 4%. The business is known for making high-end smartphones with powerful specs. In addition, Huawei has a strong R&D team that helps it stay ahead of the competition. Huawei also makes the most telecommunications equipment in the world. It also makes phones, tablets, laptops, and other tools for people to use.
Huawei makes very well-liked smartphones that people know for being of good quality and working well. Huawei puts a lot of money into research and development and uses high-end parts in its phones. Phones that are made this way are strong, stable, and have long battery lives. Huawei also makes cheap phones because they think that these days, everyone should be able to get a smartphone. By making its own parts and selling its phones straight to customers, Huawei is able to keep its costs low without lowering its profit margins. Because of this, Huawei can sell high-quality phones for a lot less than its rivals.
People also love Huawei phones because they have great pictures, last a long time, and run quickly. They also come with many apps and services already loaded. This can be helpful for people who want a phone that is ready to use right away, but some people may think it's redundant. There are many places where you can buy Huawei phones. Huawei is very popular in Asia, Europe, and Africa. It's also becoming more well-known in North America.
The Huawei Mate 50 Pro is the company's top-of-the-line phone right now. With top-of-the-line specs like a 6.76-inch OLED screen and a refresh rate of 120 Hz, the Mate 50 gives you a visual experience like no other. It also has a Snapdragon 8 Gen 1 processor, which isn't the most powerful chip on the market but does the job without slowing things down. Inside the Mate 50, there are also 12GB of RAM and 500GB of storage space. Along with its huge 4,500 mAh battery and 66W fast charger that comes in the box, this makes the phone nothing short of amazing.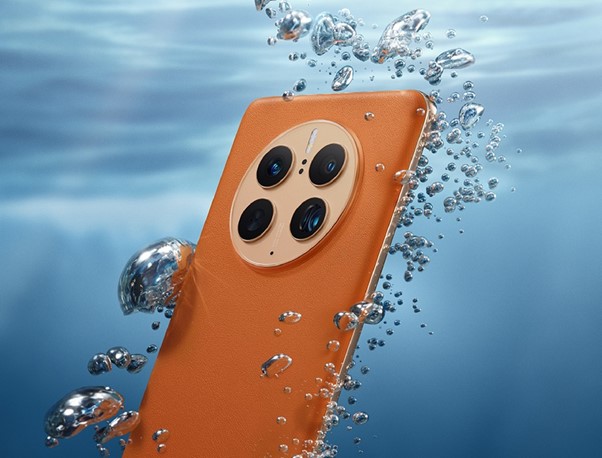 7. Realme
When it comes to market share, Realme is the seventh best smartphone name in the world, with about 4%. With its launch in 2018, Realme quickly became well-known, giving bigger brands like Samsung, Apple, and Lenovo a run for their money. The company is known for making great smartphones that aren't too expensive. There is also a lot of Realme online, which helps it reach more people.
Prices for Realme smartphones have helped the company get its foot in the door in many foreign markets, which is what made the company famous. Many companies have competed on the specs sheet, but Realme has mostly focused on the price, making sure that customers can buy smartphones. They don't skimp on specs to give you a less-than-average experience for this reason. The specifications of Realme's phone are also competitive with those of other smartphones. It has great parts that don't slow it down.
The Realme GT 2 Pro is the company's answer to high-end phones. The Realme GT 2 Pro, which came out in 2022, has a Snapdragon 8 Gen 1 chip inside. It has up to 12GB of RAM and 512GB of disk space as well. With this set of hardware, the Realme GT 2 Pro is a great smartphone for gaming, multitasking, and other difficult jobs.
At the back of the Realme GT 2 Pro, there are three cameras: a main 50MP sensor, an ultrawide 50MP sensor, and a closeup 2MP sensor. The cameras can take beautiful pictures in many situations. The Realme GT 2 Pro also has a 16MP camera on the front for video calls and pictures.
The Realme GT 2 Pro has an AMOLED screen that is 6.7 inches and refreshes at 120Hz. The screen is very bright and clear, and it makes watching movies or TV shows more enjoyable. The Realme GT 2 Pro also has a big 5000mAh battery that can be charged quickly with 65W. In just a few minutes, you can quickly charge the phone all the way up to 100%.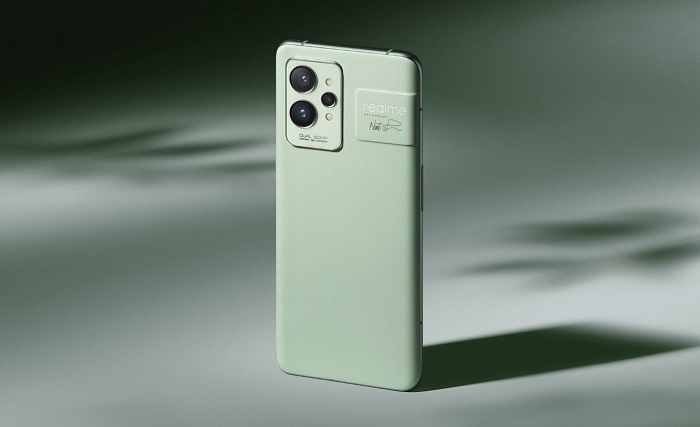 8. Google
Google phones, which are also called Pixel phones, are a line of smartphones that Google makes and sells. In 2016, the Pixel series was first released. Since then, it has become more popular because it combines pure Android software with powerful hardware and new features. The goal of Google phones is to give Android users a smooth and improved experience while also showing off Google's software and AI skills.
The Google Tensor G2 chipset, which was made just for the Pixel Fold, greatly improves performance and security. It also makes sure that the user experience is smooth, allowing for perfect multitasking and video streaming. Since Google AI is built into the Pixel Fold, the options are bigger.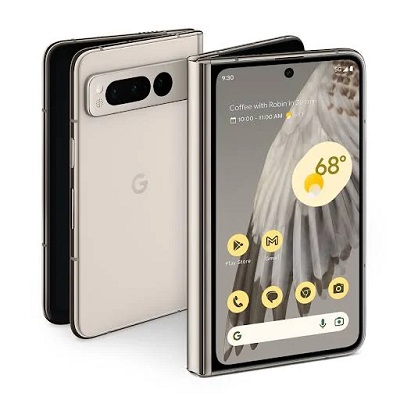 9. Motorola
With a 1% market share, Motorola is the ninth most popular smartphone name in the world. It has a long history of coming up with new ideas and is dedicated to selling high-quality goods at low prices. The business was started in 1928 and has been a leader in the phone business ever since. One of the first companies to make a cell phone was Motorola, and it is still a big player in the smartphone market.
Motorola cell phones are known for being strong, having long battery lives, and being simple to use. There are also many features and choices to choose from, so there is a Motorola smartphone for everyone. Motorola has a smartphone that is perfect for everyone, whether you want a simple phone for everyday use or a high-end one for games and watching videos.
Motorola is known not only for making great goods but also for having great customer service. The company provides different ways to get help, such as through online chat, phone support, and email support. Motorola wants its customers to have the best experience possible. This is one of the main reasons why Motorola is a top choice for people who want to buy a smartphone.
The Motorola Edge 30 Ultra is the best smartphone that Motorola has to offer right now. The Motorola Edge 30 Ultra is a high-end smartphone that meets all of your needs. It has a powerful Snapdragon 8+ Gen 1 processor, a big 6.7-inch OLED display with a refresh rate of 144Hz, and a triple-lens rear camera system with a 200MP main sensor. It also has a 5000mAh battery that lasts a long time and 125W fast charging, which can give it enough power for a day in less than 40 minutes.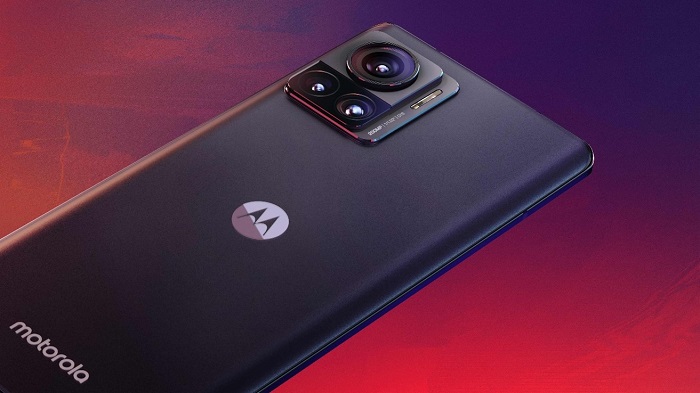 10. OnePlus
It has about 1.2% of the smartphone market, making it the tenth biggest brand in the world. When they first came out in 2013 with the slogan "Never Settle," OnePlus phones were called "apple phones killers." They became well-known by going up against big brands like Apple and Samsung and making phones that were just as good as those brands' top-of-the-line phones but cost a lot less. With OnePlus, you could get a smartphone for $200 to $400 that could compete with ones that cost $1000. This started a new era of smartphones.
Their phones are also known for how well they are put together, and their custom OS lets them run easily for years without needing to be updated or even serviced. At the same time, Apple made a public statement saying that software changes were rendering their older phones useless.
OnePlus has been competing at higher price points over the past few years, and they have also made sure to improve the quality of their phones generally. The OnePlus 11 Pro 5g is their best smartphone right now. It has a 6.7-inch Fluid AMOLED display with a frame rate of 120Hz and a resolution of 1440 x 3216 pixels. A Qualcomm Snapdragon 8 Gen 2 chip is also in the OnePlus 11 Pro 5g. This is the best chip on the market right now. This is one of the best phones on the market right now. It has a 5000 mAh battery, a 100W fast charger, and a 3.2 octa-core processor that works very quickly.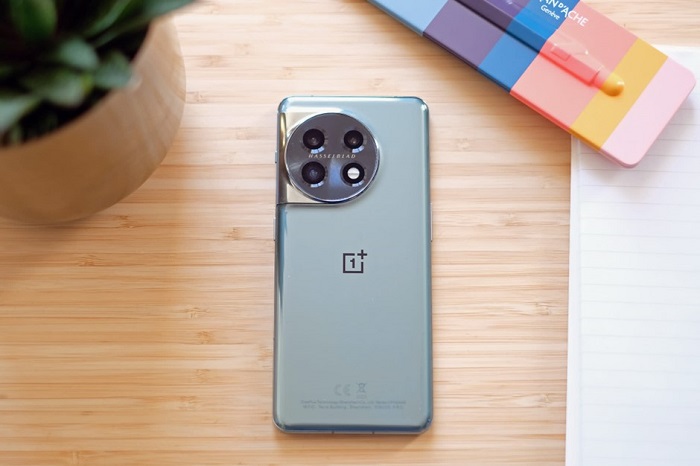 Conclusion: 
These are the current top 10 smartphone brands in the world in 2023. With a knack for innovation and design, these companies stand out, consistently delivering on quality. This list should help you get a better understanding of the current players in the smartphone industry, and help you make a better purchase decision. If you're looking to buy a new phone in 2023, this list has got you covered.