Do you also want to sell photos online to make money? If you answered yes, you're in the right place. I'll tell you how to sell photos online today. There are probably a lot of you who like taking photos or are good at making them.
If you are good at this, you can sell a lot of photos online and make a lot of money while sitting at home. When you're done reading this article, you'll know everything you need to know about how to sell photos online. Today, a lot of people make money online while sitting at home.
Before, a photographer had very few ways to make money, and he or she also had to work very hard. But smartphones and the internet have made it easier to do this work now. Today, anyone can make money by taking pictures with their phone, not just photographers. Let's talk more about the subject of selling photos online.
How do you sell pictures online?
First, take a picture with your phone or camera that is of good quality. After that, sign up for an account on the website listed below to sell photos.
Put the picture you took on the website.
Enter the photo's title and hash tag when you upload it. So that your picture comes up when people search.
If someone downloads your photo from the website, you will get his money.
According to the rules of the website, you will get your money by getting paid online.
Which website lets you sell photos online?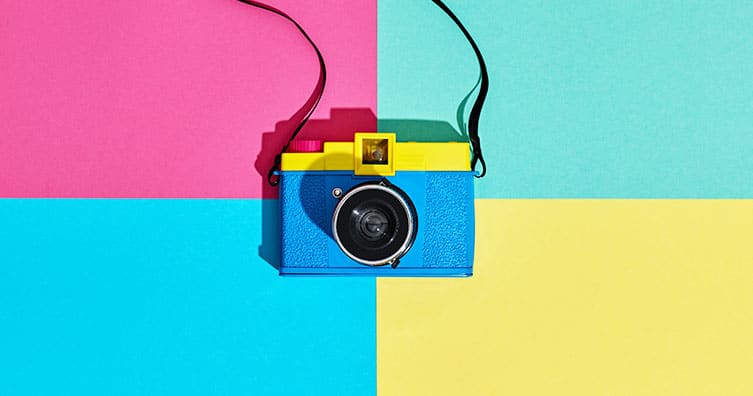 On the internet, there are many websites to choose from. Where your photos can be sold. After a lot of research, I've found some websites where you can sell photos. Which is totally reliable, and this website is very safe. No one else can mess with the money you've earned, and the photos you upload can't be used without paying.
Shutterstock
This is a well-known American website that sells photos. It was started by John Oringer, and Paul J. Hennessey is the CEO. It has its main office in New York.
You can find more than 200 million pieces of music, images, editorials, photos, footage, sound effects, vectors, templates, etc. on this website right now.
The more people download your photo after you put it on this website, the more money you will make. A photo can cost anywhere from $0.4 to $95.
Let's talk about how to do photo cell in this. You have to become a contributor if you want to sell photos online through this. You have to sign up to become a contributor to Shutterstock. And it's important that the important things are filled in correctly.
Adobe Stock
This site is also very popular, just like Shutterstock. You must have heard of Adobe. They make software for editing photos and videos. Maybe you've used Photoshop or some of its other software, since it's so popular.
To sell photos on Adobe, you need to make a "contribute" account and fill out the form with the right information. You have to follow its rules when you upload photos to it, or your account could be blocked.
If you sell photos on it, you get between 20 and 60 percent of the money for each download. The best thing about it is that you can upload photos from it to other websites that sell photos. And you can also make money from that site.
ImagesBazaar
This is the most popular and biggest website for selling photos online in India. Motivational speaker Sandeep Maheshwari started it. Sandeep Maheshwari ji is someone you must know about. His Motivation channel on YouTube is number one in the whole world.
If you want to sell photos on ImagesBazaar, you have to send a portfolio or a few samples. If the Imagesbazaar team likes your sample, you can become a contributor and sell your photos to more than lakhs of people through this website.
This site gives you 50% of what you make. To sell photos on this site, your camera's mega pixel count should be at least 12 MP, and the image should be high-quality RGB jpg.
Alamy
This is also an online site where you can sell photos, just like other sites. You can also sell your original picture this way. The best thing about it is that it gets approved quickly, so you don't have to worry as much as you do on other sites.
To sell photos on this site, go to the Alamy website and click on the "Become a contributor here" link. After that, you'll see a blank form in front of you. Everything that needs to be filled in must be done right.
Here, 110,000 people can buy your picture. In this case, you get 50% of the money your photos bring in.
iStock Photo
This is another website where you can buy photos online. Its main office is in Canada, and Bruce Livingstone is its founder. If you want to make money by selling photos online, this website could be a good choice for you.
Every day, millions of photos are bought and sold in this way. You have to sign up for iStock if you want to sell photos through it. During the register, the right thing needs to be filled in. Then you can put the picture in it. You get paid when someone downloads your photo. If your money here grows to $100, you can take it out.
Canva
This is the most popular site on the Internet for designing photos, and you can easily design any photo on it. Canva is popular because it is easy to use and can be used by anyone. With other photo design software, like Photoshop, this is not the case.
People can design photos on Canva, and they can also sell photos on this site. Where people can sell photos and make money. People only know Canva as a way to edit images, and very few know that it also sells photos.
If you want to sell photos online, Canva is the best choice. Because Canva is used in 179 countries, you have a better chance of selling.
To sell photos on Canva, you have to become a contributor, which means you have to sign up and then upload a sample. Your sample is looked at, and a few days later, someone will get in touch with you.
When someone uses an image you uploaded to Canva, you get paid. Canva lets you add photos, videos, animations, stickers, and more.
Can I sell online photos from my phone?
For selling photos online, you don't have to have an expensive DSLR camera. You can also sell pictures that you take with your phone.
Even cheap cell phones come with good cameras these days. All of this work can also be done on your phone. If you want to sell photos online, you don't need to use anything else.
A lot of people wonder if they can download photos from Google and sell them.
Let me tell you that you can't sell a picture of someone else. The picture you take should be the only one of its kind. A lot of people are good at making animation photos. If you know how to make an animated photo. So you can sell that photo without any trouble, but you must own the design.