GadgetsAudit Insights
Motorola shows off the Razr Plus, which is also sold in other countries as the Razr 40 Ultra. It has a Snapdragon 8 Plus Gen 1 processor, 8GB of RAM, and 256GB of storage.
The phone has a 3.6-inch OLED display with a 144Hz refresh rate and is covered by Gorilla Glass Victus. It also has a 12-megapixel f/1.5 stabilized main camera and 5W wireless charging.
The phone will be out on June 23rd.
Don't Count Motorola Out Just Yet
Phones that fold up are already the best thing ever. It doesn't matter if you like foldable phones or not; you have to respect the amount of technology that goes into making them. What started out as a trend painted a very different picture. And just like how every flagship phone gets a new look every year, the technology that goes into foldable phones has been getting better over time, though not as quickly as the technology that goes into normal flagship phones. At least up until now.
Motorola just released the Motorola Razr and Razr Plus, which are its newest folding phones. The company just recently released its newest phones, the Razr Plus and Razr (2023). The Razr Plus has a large top screen that takes up most of the front of the device. The Razr Plus will go on sale on June 23 for £1,000. You can start placing pre-orders on June 16th. The normal Razr (2023), on the other hand, will come out later this year at an unknown price, which is interesting because most foldable phones have cost at least £1,000. In Europe and some other countries, these phones are sold as the Razr 40 Ultra and the Razr 40, respectively. In Europe, you can buy the Razr 40 Ultra right away for €1,200.

There are some very amazing specs inside the Razr Plus phone, even though most of them aren't quite flagship level. The Razr Plus, which is sold in other countries as the Razr 40 Ultra, has the Snapdragon 8 Plus Gen 1 CPU, which was Qualcomm's top-of-the-line chip last year. It also has 8GB of RAM, 256GB of storage, a 12-megapixel f/1.5 stabilized main camera, and 5W wireless charging. It has a 3.6-inch OLED screen with a refresh rate of 144Hz and is covered by Gorilla Glass Victus on the outside. The OLED opens up to a 6.9-inch 1080p screen on the inside, with a smooth 165Hz refresh rate.
Because Two Screens Are Better Than One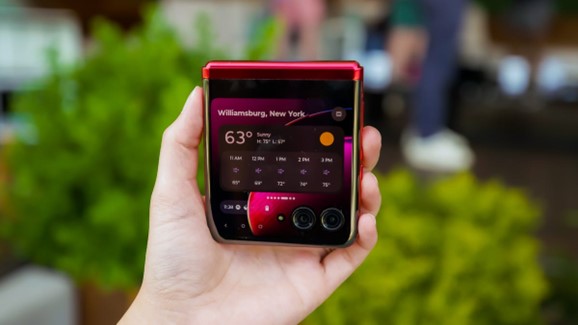 The Razr Plus is different from other vertically folded phones because it has a 3.6-inch screen, which is the best thing about it. The screen does more than one thing, which is different from older folding phones and even the standard Motorola Razr. To begin, it can be fully customized, which means you can make it show exactly what you want. Motorola has come out with something called "panels." These are basically just different apps that take up almost the whole 3.6″ screen.
The Motorola Razr's 3.6-inch screen makes it much better than other vertically folding phones.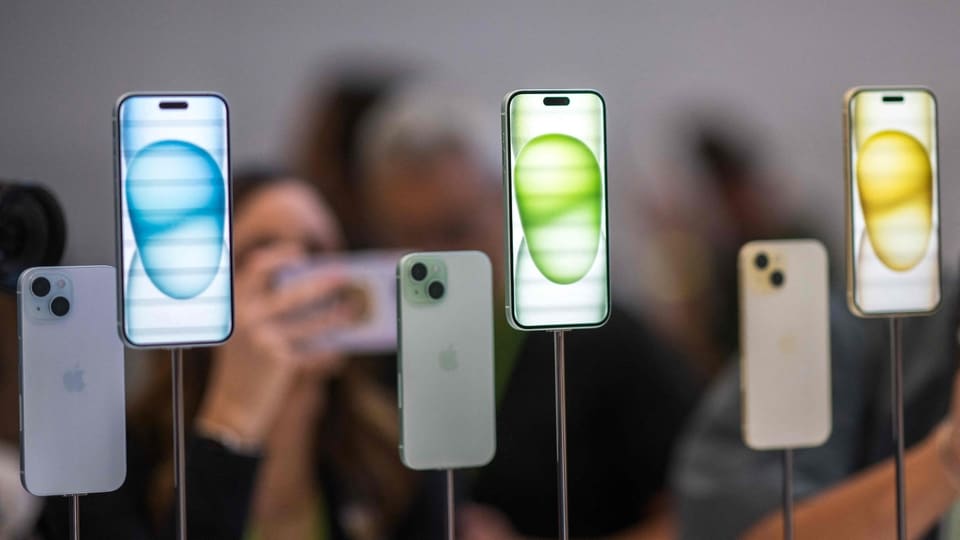 Not only does the Razr Plus's extra screen room show notifications, but it also lets people use the phone without ever having to open it. Most apps are made so that you can use them and see them on a smaller screen without any inconvenience. What can the Motorola Razr do? It can answer texts, change songs on your Spotify account (yes, Motorola and Spotify worked together to make sure the Spotify Panel works just as well when the phone is folded), play games, and more.
The consistency factor is another really cool thing about the Razr Plus. Motorola must have given the phone a lot of thought when they made it. When the screen is closed, an app that is running on the main screen will pick up right where it left off, thanks to the continuity factor. For example, if you are texting someone and the big phone feels too big, you can close the screen and continue talking on the smaller main screen. You can start writing right away with a full-sized keypad, but this is true for all apps in the Play Store. You don't have to open your phone at all to keep watching your TikTok or Instagram Reels all at once. Of course, this is an added benefit, but customers who are trying to limit their computer time may find it kind of annoying.
The phone can still work like an old-school camcorder, which is something that has been around since the first model. When folded in half and held on its side, the screen can be turned at an angle to look like a small camera. Its outside screen can also be used as a sample screen for taking pictures. This feature lets the person being photographed see themselves, which makes sure that everyone is happy with the end result.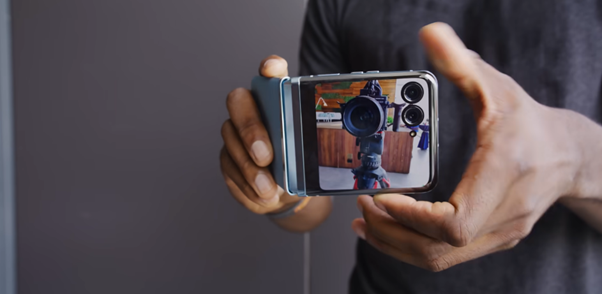 Motorola says that both the front and back of the device are protected by Corning Gorilla Glass Victus. The device has an IP52 grade, which means that it is waterproof up to certain levels according to the International Electrotechnical Commission. Other high-end phones usually have a higher IP67 rating. The main competitor to the Razr Plus, the Galaxy Z Flip 4, has an IPX8 rating, which means it can be submerged in water but not in dust. The new Razr also has a smooth hinge that lets you close the whole thing, like the Google Pixel Fold.
Razr vs Razr Plus
There are some big differences between the normal Razr and the Razr Plus. The regular Razr's top screen is only 1.5 inches, which is a lot smaller than the Plus's 3.6-inch screen. It runs on the Snapdragon 7 Gen 1, which is designed to give cheaper devices high-end functions. The main camera on the regular Razr has 64 megapixels, while the main camera on the Razr Plus only has 12 megapixels. However, Motorola says that the Plus's lens makes it better in low light. A 13-megapixel ultrawide camera and a 32-megapixel selfie camera are some of the other camera features.
The regular Razr has a bigger 4,200-mAh battery than the Razr Plus, which has a 3,800-mAh battery. Both types can be charged wired at 30W or wirelessly at 5W. Also, both Razrs come with a three-year guarantee of operating system updates, which is the same as Google's offer but less than Samsung's four-generation promise.

In the end, the standard Razr stands out because it costs less than $1,000. Motorola's cheaper phone seems to follow a trend seen in other middle phones: it puts the camera and battery size first while skimping on areas like the screen and processor that are usually focused on work and games.
Conclusion
But the Razr Plus has gotten all the attention. Both phones are cool and interesting in their own ways. The future of flexible smartphones will be interesting to see how this plays out, because if there's one thing that competitors hate in a market that's already full, it's being topped. Maybe the new Razr Plus isn't the best or even the most powerful phone this year, but it is one of the most interesting ones.