Best DSLR: If you're looking for the best DSLR, you should look for one that provides excellent image quality and a wide range of advanced features such as burst mode, video capture, good autofocus and built-in image stabilization right away. DSLRs can be very expensive due to the camera body itself, but they usually last a very long time. There are also cameras for professionals and cameras for people who are just starting out.
One of the most important things to think about is whether you want to use any accessories. If you're new to photography, you might want to consider buying a camera with an accessory kit. If not, you need to make sure that any DSLR accessories you want to buy will work with the make and model of the DSLR you want to buy. This is especially true of lenses, as most DSLRs are now designed so that the lenses are interchangeable.
Also, think about the type of DSLR and the size of the image sensor, which will affect the photos you can take. Keep reading our guide to the best DSLRs to find out more. Check out our guide to the best digital cameras if you're still unsure if a DSLR is right for you.
Top 5 Digital Best DSLR Camera
1 Canon EOS Rebel T7 DSLR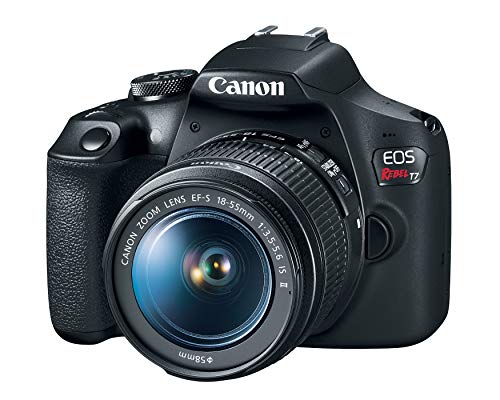 It is an easy-to-use Full HD camera that allows you to share your photos via Wi-Fi and NFC. Battery life is pretty good too. For this reason, it can be a great Canon DSLR camera.
The Canon EOS Rebel T7 camera has a 24.1 megapixel sensor, thanks to which images are as clear as glass. Since it has built-in Wi-Fi and NFC, sharing media files is also easy. The camera's optical viewfinder lets you see up to 95% of what's in front of you. Since it supports remote photography, owners will also be able to use the Camera Connect app on their phones to take photos. The camera is also easy to use and can record Full HD video at 30 frames per second. But some people may not be happy that it doesn't work with 4K video.
The camera also takes pretty good photos, even in low light. It also has image stabilization, so it's less likely that your photos will be blurry when you take them in motion. It has a nine-point autofocus system that works well in high-contrast scenes and a battery life that lasts for 600 shots using the viewfinder. If you use live view, you can only take 260 photos before the battery runs out.
Pro:
Great media sharing options
Simple to use
When there is little light, the image quality is sufficient.
Cons:
2. Nikon D5300 24.2MP CMOS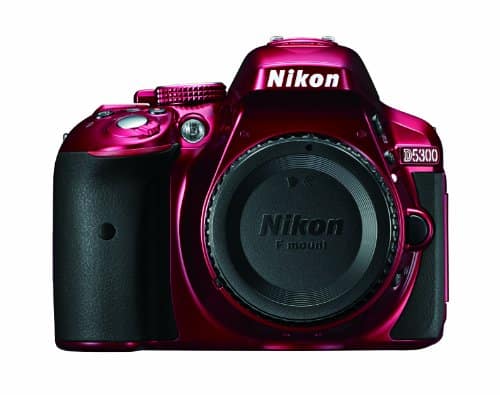 It takes very little time to prepare for the shot, and the battery lasts for a good 500 shots. It also has a built-in microphone for stereo sound.
Nikon D5300 is a Full HD camera with a resolution of 24.2 megapixels. The 3.2 inch swivel screen makes it great for selfies. It has Wi-Fi for easy file sharing and built-in GPS for automatic geotagging. It also has a pretty good autofocus system, which is a high-density 39-point system that locks onto your subject quickly. The D5300 is said to be a good Nikon digital camera and a favorite of advanced beginners. It also has a built-in stereo microphone for good sound and a battery that lasts up to 500 shots. Still, some people say Live View autofocus is hard to use because it's so slow. So you can compare cameras such as the Leica Q Digital Camera (TYP-116) and the FujiFilm X100F to see which one is better for you.
As with most of the best 3D cameras, the image quality of the D5300 is much better than its predecessor and the camera is ready to take a picture in just 0.3 seconds. This makes it perfect for capturing spontaneous moments. It is also easy to hold as there is plenty of room around the handle. It can shoot continuously at 5 frames per second, which is fast enough for both personal and professional use.
Pro:
Impressive autofocus system
It has a built-in microphone for stereo sound
Battery life is fine
Cons:
Autofocus in live view is quite slow.
3. Canon EOS 5D Mark IV Full Frame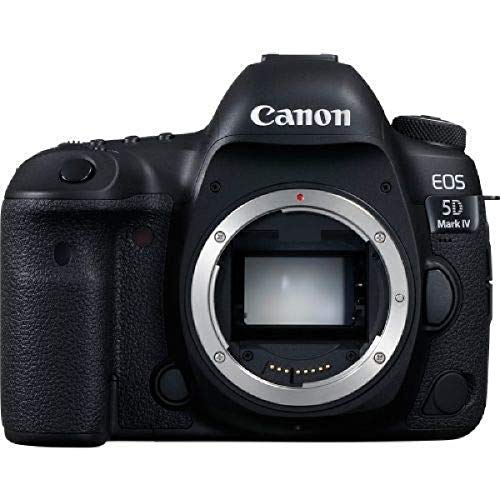 It is great for professionals as it has a high megapixel count and advanced autofocus features. It can play 4K video and connect to both Wi-Fi and NFC for easy file sharing.
The Canon EOS 5D Mark IV is a high-end DSLR. It has a 30.4 megapixel full-frame CMOS sensor for clear photos and can record 4K video at 30 frames per second. The camera can shoot continuously at a high rate of seven frames per second, and its autofocus system works well even in low light. It has a large 3.2-inch screen on the back for live view, and since it's a touchscreen, it's a lot easier to use. But there is no built-in flash.
The 5D also has microphone and headphone ports and works with both Wi-Fi and NFC for easy file sharing. It has a built-in GPS for geotagging and a button that can be positioned in any way to make it even more convenient. It also has a large, bright viewfinder and the rear LCD screen, which has a very high resolution, is clear and sharp.
Pro:
Very clear photos.
It has a touch LCD screen on the back
Supports 4K video capture
Cons:
4. Nikon D3200 24.2 MP CMOS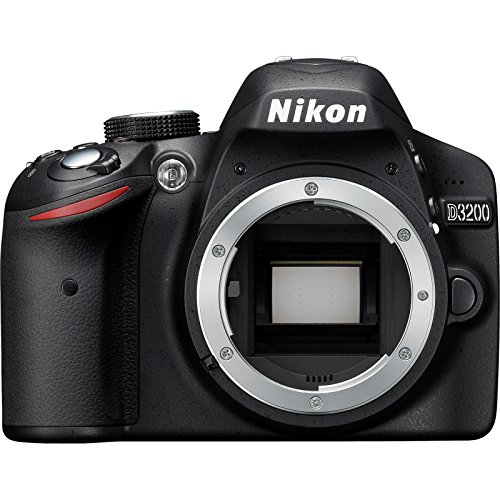 It is easy to use and is designed for people who are just starting out. It has a pop-up flash for taking pictures in low light. It is also very light and has a nice battery life.
The Nikon D3200, which came out in 2012, is a good entry-level DSLR. It has a 24.2-megapixel sensor for capturing high-resolution photos and Full HD videos. The camera can take four photos per second, which is a good speed, and since it's not too big, it shouldn't be too hard to use. The D3200 is also very light compared to other cameras in the line. It has a 3-inch monitor on the back for live view and video recording. Even so, it cannot withstand harsh weather conditions due to the way it is made.
The D3200 has a built-in flash for better lighting in low light and allows you to edit photos directly in the camera. It has a built-in mono microphone and a 3.5mm stereo microphone jack for private listening. Via a USB or HDMI connection, you can transfer or share files, and the battery lasts for approximately 540 photos or 270 photos with flash.
Pro:
Simple to use.
Four frames per second is a good speed for continuous shooting.
it has a pop-up flash
Cons:
The quality of the building is not good enough for severe weather conditions.
5. Pentax K10D 10.2MP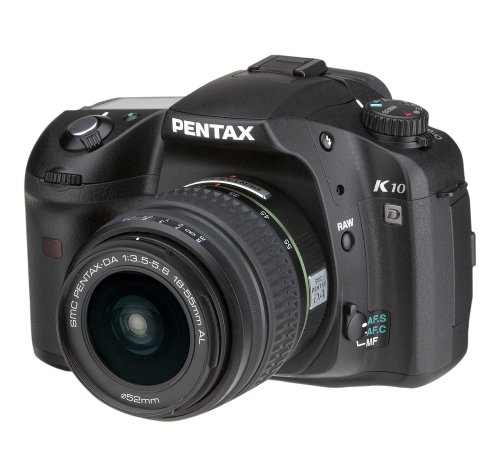 It can't get dirty, scratched or wet, so it's great for taking photos outdoors. It is also well made and easy to use.
The Pentax K10D is a 10.2 MP digital SLR camera with a 2.5-inch LCD screen for live view. It also has features such as vibration and dust reduction that make it easy to capture good photos on the move. The camera's burst mode can shoot up to three frames per second, and because it's scratch and splash resistant, it's a great choice for people who want to capture photos and videos of their outdoor adventures without having to worry about the camera being left in place Good form. Unfortunately, previous users have said that the autofocus does not work well when there is not much light.
Even though it came out in 2006, the K10D still has everything you need to take great photos and is pretty easy to use. It also has a motion sensor image stabilization system for photos taken on the move, as well as a RAW button for people who want to take photos with more detail.
Pro:
A very strong building.
Dust, scratch and water resistant
It has a RAW button that limits image processing
Cons:
Autofocus is difficult when there is not much light.