Most likely, your smartphone is the most important piece of tech you own. Providing more than just a way to call and text family and friends. But also a way to take photos and videos, play games, and look at the internet. The tech that makes them work keeps getting better. That also means that when you want to upgrade, it might be hard to figure out which smartphone best fits your needs.
The knowledgeable staff at Gadgets Audit can help with that. We constantly test smartphones of all types, from low-cost to very expensive models. And we are aware of the requirements that a smartphone must meet in order to be deemed the best of the best.
We are also aware that different qualities are desired by customers in a phone. Some want outstanding performance levels to play the latest games. Some want the best cameras to capture unique life moments, and some want a battery that can last for hours and hours on end. Naturally, a lot of you will desire all of these benefits in a single gadget.
Because of this, we've made sure that our list features both iPhones and Android phones, providing a true representation of the range of phones produced by various manufacturers.
In case you're searching for something a little more specialised, we've also assembled several best lists. In contrast to our best cheap phone and best mid-range phone lists. Which are only focused on more reasonable options depending on your budget, our best camera phone round-up concentrates on a device's photographic and filmmaking capabilities.
1. iPhone 14 Pro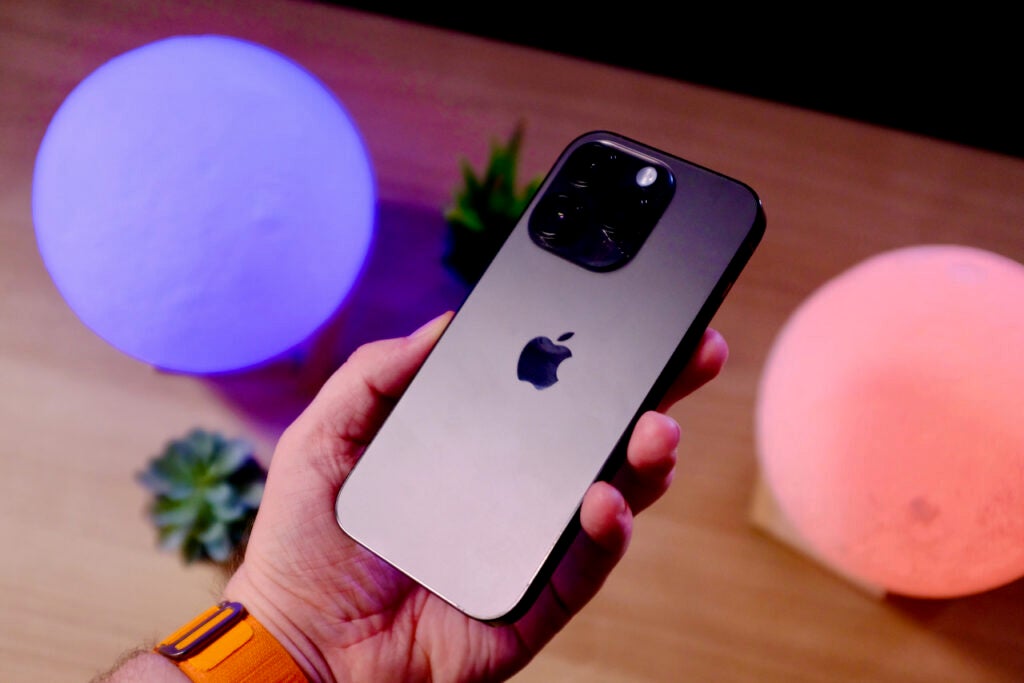 The iPhone 14 Pro, the top iPhone currently available on the market, is what you should look at if you desire iOS over Android and want a true flagship phone.
The iPhone 14 Pro feels like a genuine improvement over the entry-level iPhone 14 for the first time. From the ingenious Dynamic Island that finally makes sense of the notch to the first always-on display on an iPhone, this is where the real breakthroughs are.
When the iPhone 14 Pro was originally introduced, The Dynamic Island drew people's attention—not the least because of the slightly absurd moniker. In actual use, it works quite well, converting the notch into a sort of secondary interaction area where timers and the music you're presently listening to are located. Once developers have access to it, the capabilities will only get better, and I have no doubt that in the next months, we will see comparable developments from Android makers.
The camera is another important change. The camera uses the high-megapixel (48-megapixel) sensor to combine multiple pixels into one, giving you 12-megapixel images, just like the Samsung Galaxy S22 Ultra and most of the other Android phones on this list. The pictures are mostly great, and besides a little bit of oversharpening, they are the best pictures from any smartphone. But the Samsung Galaxy S22 Ultra has the best zoom, and we still think that the Pixel 6 Pro captures skin tones that look more real and natural.
When it comes to video the iPhone is the actual star though, effortlessly capturing the finest footage on test. The finest phone for videography that we tested is made even better with the addition of the new Action Mode, which enhances stabilisation.
The performance abilities are noticeably better than those of the Android rivals, and the screen is also the brightest and best we've tested. Although the charging speeds are slow compared to phones from Oppo, OnePlus, and Xiaomi, battery life is still good.
Pros:
Excellent screen that is quite bright outside
a flexible camera system for both still and moving images
Always-on display and Dynamic Island are both neat techniques
Extra security measures are usually appreciated
Cons:
Not the fastest charging
Zoom photography isn't competitive with other types of photography.
Really, the battery life is only one day.
2. Google Pixel 7 Pro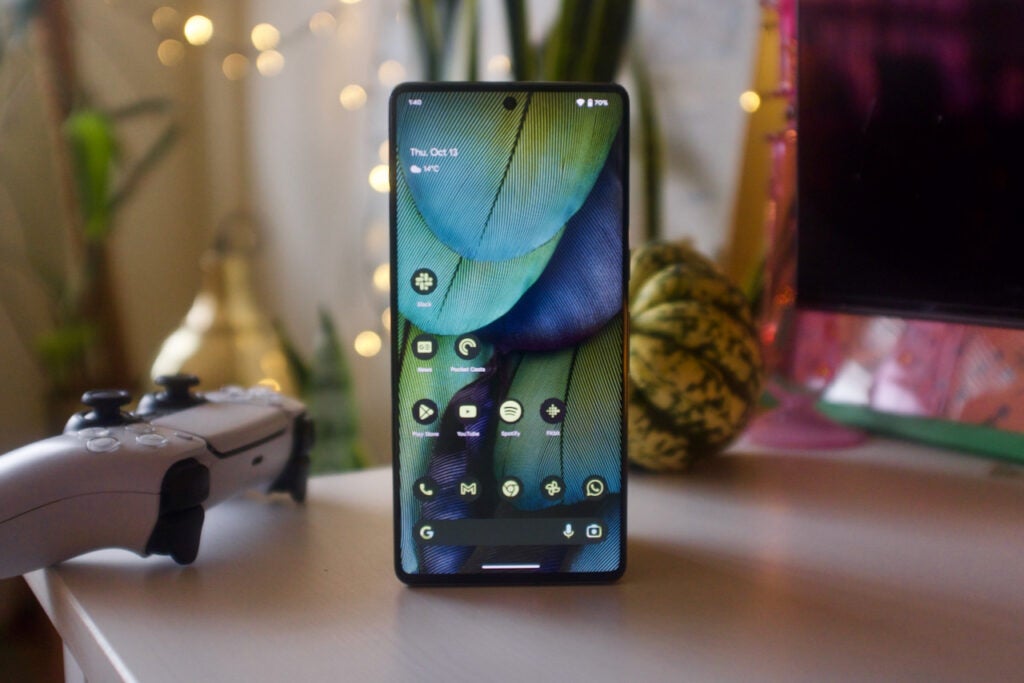 The Google Pixel 7 Pro is an excellent Android phone that, while maintaining many of its capabilities, is less expensive than competitors like the Samsung Galaxy S22 Ultra.
Google's newest flagship, which debuted with the smaller Pixel 7 model, checks almost all the criteria our testers use to determine which phones make this list. The Tensor G2 gives it competent internals, a beautiful screen with a smooth 120Hz refresh rate, a stylish design, and battery life that is comparable to smartphones like the Samsung Galaxy S22 +.
Yet, the Pixel 7 Pro actually excels in just two areas. First things first: the camera. The photographic abilities of this phone greatly delighted our reviewer, who praised its realistic rendering of skin tones, colours, and landscapes. Compared to the Samsung Galaxy S22 Ultra or the iPhone 14 Pro, it handles skin and portrait photos of faces better.
The camera app also has a tonne of software tricks, many of which make use of the Tensor G2 chipset's AI capabilities. You may smooth out grainy photos and delete undesired components from photographs, including people and objects.
The remainder of the phone's OS is also excellent. It feels clean, fast, and quick to use and is less buggy than prior Pixel phones.
Pros:
fantastic camera, and many amazing camera techniques
The top Android version available
reasonably priced for the European market.
Cons:
Chargers should and could charge more quickly.
extremely shiny, with some strange design aspects
A little improvement over the Pixel 6 Pro
3. Realme GT 2 Pro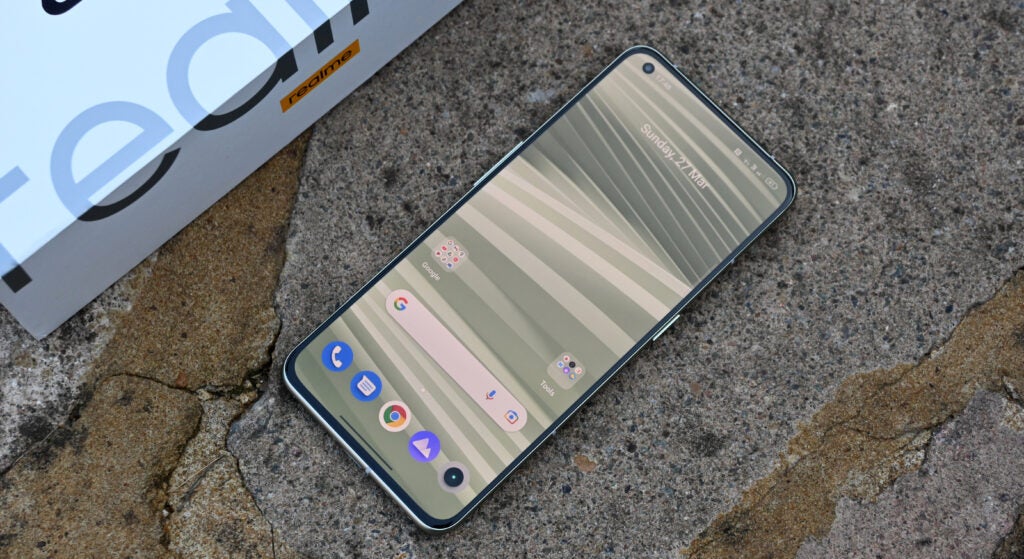 Realme just came out with the GT 2 Pro, so if you don't know about the company, you should pay attention. Based on our benchmarking tests, this is a great Android phone for the money that runs just as well as the Galaxy S22 Ultra. When it comes to high-end games, the Realme GT 2 Pro can compete with phones that cost a lot more.
For the presentation, the narrative is once more comparable. The 6.7-inch screen of the Realme GT 2 Pro is sharper, scrolls more smoothly, and is more visible in broad sunlight when compared to the Pixel 6. It isn't quite on par with the S22 Ultra or the iPhone 14 Pro, but we wouldn't anticipate that at this price.
We were once again thrilled by the GT 2 Pro during our charge tests. Not only is a charger included (unlike the most recent models from Apple, Samsung, and Sony), but it also charges the fastest of all the other phones on this list, from 0 to 100% in little under 30 minutes.
To reach the required pricing, a few compromises had to be made, but none of them, in our opinion, are deal-breakers. For instance, the rear design lacks some of the top phones' glass finishes (instead, it has a novel paper-like feel), and it cannot be charged wirelessly. The absence of an IP classification for proven protection against water and dust as well as a telescopic camera for versatile photography are more worrying.
Pros:
beautiful exhibition
outstanding performance
Long-lasting batteries and quick charging
Cons:
does not have a specialised telephoto camera
Paper-like design will spark controversy
No IP rating or wireless charging
4. OnePlus 11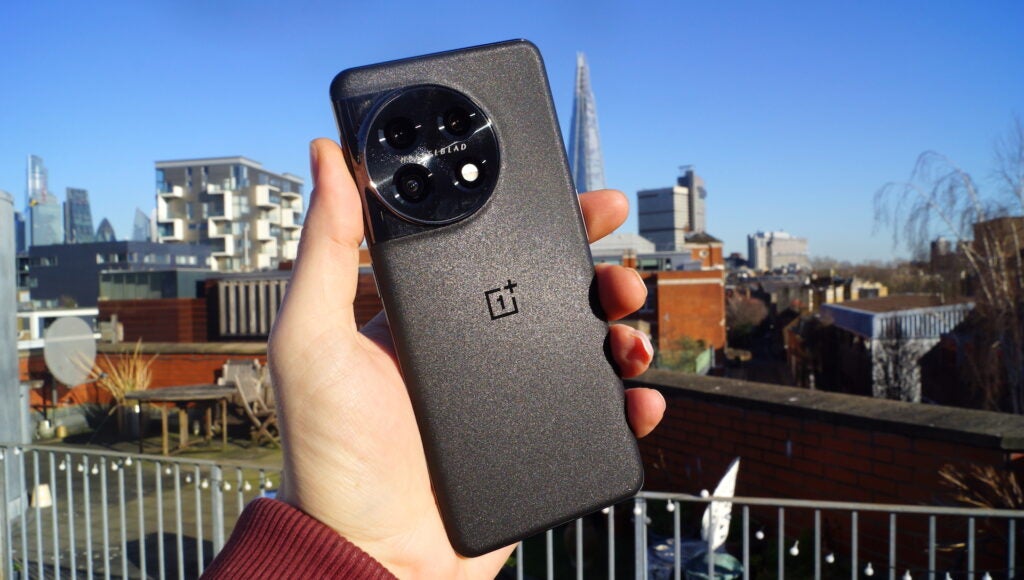 During the previous few years, OnePlus devices have been adequate but not particularly noteworthy. That's definitely not the case with the OnePlus 11 from this year, though.
The top Android device delivers a competitive variety of features at a lower cost than many of its competitors shown in this comparison. Included in this is the 6.7-inch AMOLED display, which uses adaptive refresh rate technology to let it to go as high as 120Hz and as low as 1Hz for a buttery-smooth experience without sacrificing battery life. Also, it supports HDR10+ and Dolby Vision, and the small curvature of the sides makes it easier to hold in the hand.
But it's not only a fantastic display. It features a 5,000mAh battery that will last the entire day and some extra time, 100W SuperVOOC charging, and Qualcomm's most recent Snapdragon 8 Gen 2 with excellent CPU and GPU performance. The highly customizable OxygenOS 13 and OnePlus' pledge to provide four years of OS upgrades and five years of security patches are further benefits.
All of that is fantastic, but the camera selection is what really jumps out. A powerful piece of equipment, the 50MP main back camera can take clear, vivid pictures both during the day and at night. In reality, OnePlus 10 Pro has seen significant improvements in low-light photography, and the phone can now compete with the finest low-light cameras in 2023. With a unified colour scheme across the three back lenses, camera adjustment is also much better.
Even though it lacks popular features like wireless charging and an official IP certification and costs less than many competitors, it is still one of the best phones overall and gets an easy recommendation from us.
Pros:
impressive 6.7-inch AMOLED display
exemplary performance at the top
great performance from the rear camera
continuous battery life
Cons:
avoiding wireless charging
simple setup for a selfie camera
5. Samsung Galaxy S23 Ultra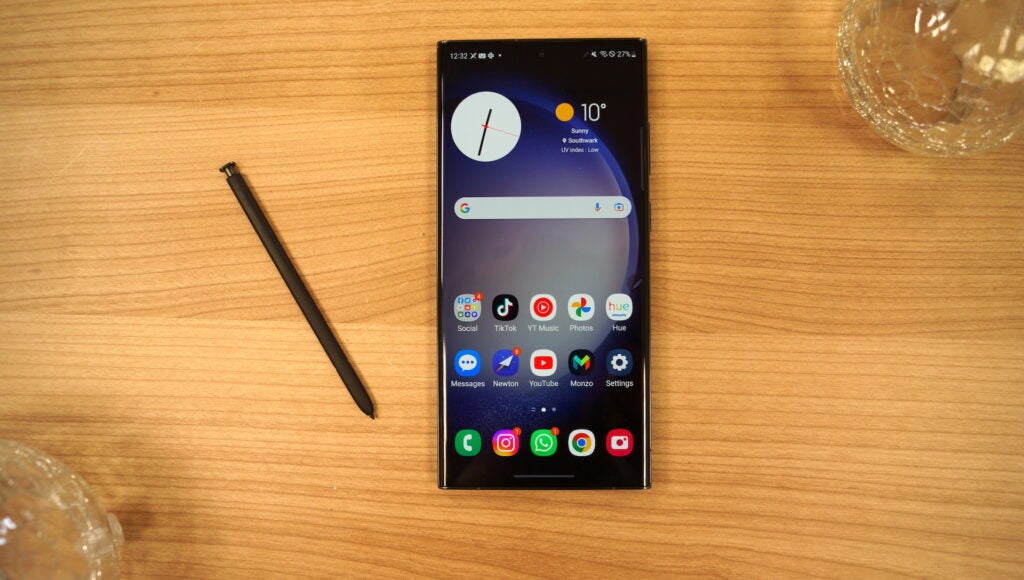 The Galaxy S23 Ultra, Samsung's 2023 flagship, has risen to the top of our ranking of the greatest smartphones available right now. While the phone is undoubtedly large, in the opinion of our expert reviewer, it shines because of its unrivalled camera, gorgeous display, built-in S Pen, and excellent battery life.
The new 200MP main back camera is the highlight and the largest improvement over the preceding S22 Ultra. The images our seasoned tester captured with this phone clearly outperform those from the Pixel 7 Pro and iPhone 14 Pro, with a wealth of clarity in a variety of lighting situations. Our reviewer noted that the camera's low-light performance is outstanding and that it provided him more confidence to take any photo he desired.
The Galaxy S22 Ultra's battery life was somewhat subpar compared to the iPhone 14 Pro Max, which is a cause for concern. With the S23 Ultra, we were considerably more pleased because we had no trouble getting through a busy day and still had more than 20% of it when it was time for bed. Since the actual battery will remain unchanged, much of this optimisation will depend on the following chip. Samsung is assuring that everyone receives the same feature set by employing the same chipset globally for the first time in a period of years.
Although while the Qualcomm Snapdragon 8 Gen 2 Samsung Galaxy is not nearly as speedy in benchmark tests as the iPhone 14 Pro series, it still performs admirably. Still, we had no concerns, and it ran demanding games and programmes without a hitch.
The phone's predecessor can still be seen throughout, which is not a terrible thing. It's big (which might turn some people away). Has a stunning 120Hz display, and supports the S Pen for fast sketches and notes.
Of course, the S23 Ultra's price is one of the main drawbacks. If you're looking for a bit more affordable, yet still very capable, Android superphone. The Samsung Galaxy S22 Ultra, which is no longer being manufactured. Is still a great performer if you can locate it at a significant discount. There's also the more modest Galaxy S23 and Galaxy S23 Plus – but they do miss out on the huge camera enhancements and S Pen functionality.
Pros:
The 200MP camera performs effectively in both bright and dim lighting.
For the Galaxy, the Snapdragon 8 Gen 2 delivers excellent performance and all-day battery life.
6.8-inch, 120-Hz display with incredible detail
Cons:
Extremely costly
relative sluggish charging 45W
arduous to use with one hand